Challenge 4: Product Review
Posted:
Sun Dec 21, 2014 10:37 pm
HeyOK 4amp Winch Controller (3pos) HIGH VOLTAGE
Review by: Josh Wilson

For this week's challenge we have been asked to do a product review and after much thought about what product has helped me take my comp wheeling to the next level, I realized it was my HeyOK 4amp Winch Controller with the High Voltage option.

Last year I took the plunge into scale comp crawling and soon realized I needed to have a reliable winch setup on my rig if I intended to run up front. I already had my Tzi Beefy winch in hand but needed a way to get the maximum performance out of it. What is the best way to do that? The HeyOK 4amp High Voltage Winch Controller. This thing is a real power house allowing me to run straight 3s power to my Tzi Beefy Winch thereby giving me the full potential out of it.

Going over the specs on this controller will make your head spin. It's just a plain beast. Instead of the traditional MOSFET style controllers like those used with winches like the 3Racing or Rc4wd, it uses actual relays rated at over 20 volts which means you can feed your Tzi winch or other similar servo winches a full shot of 11.1 volts. Not using a servo winch? HeyOK says that you can still use this controller on your 3Racing or Rc4wd winch as an upgrade. Just remember that the majority of these winches are not able to handle such high power unless you upgrade to something like Locked Up RC's high voltage motor for the 3Racing winch Commando High Voltage Motor. Let's not forget a major key thing about this controller; it comes 100% waterproof from HeyOK so you can dunk it and not have to worry about it frying. Major points in my book for sure.

My impression of this product over the last year have been nothing short of impressed. This controller works so well that you can forget about it but be rest assured that it's there working away doing its job every time you need it. In my opinion, there is no better winch controller on the market and it can be bought directly through Locked Up RC.

Here it is in all its glory, no shiny bling here, just all business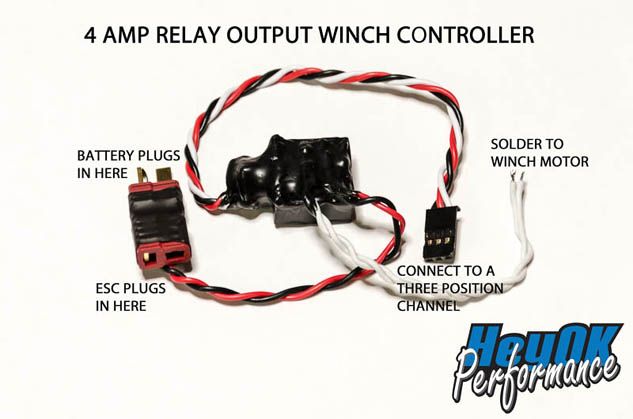 All packed into a small package it takes up next to no real estate in a cramped electronics tray.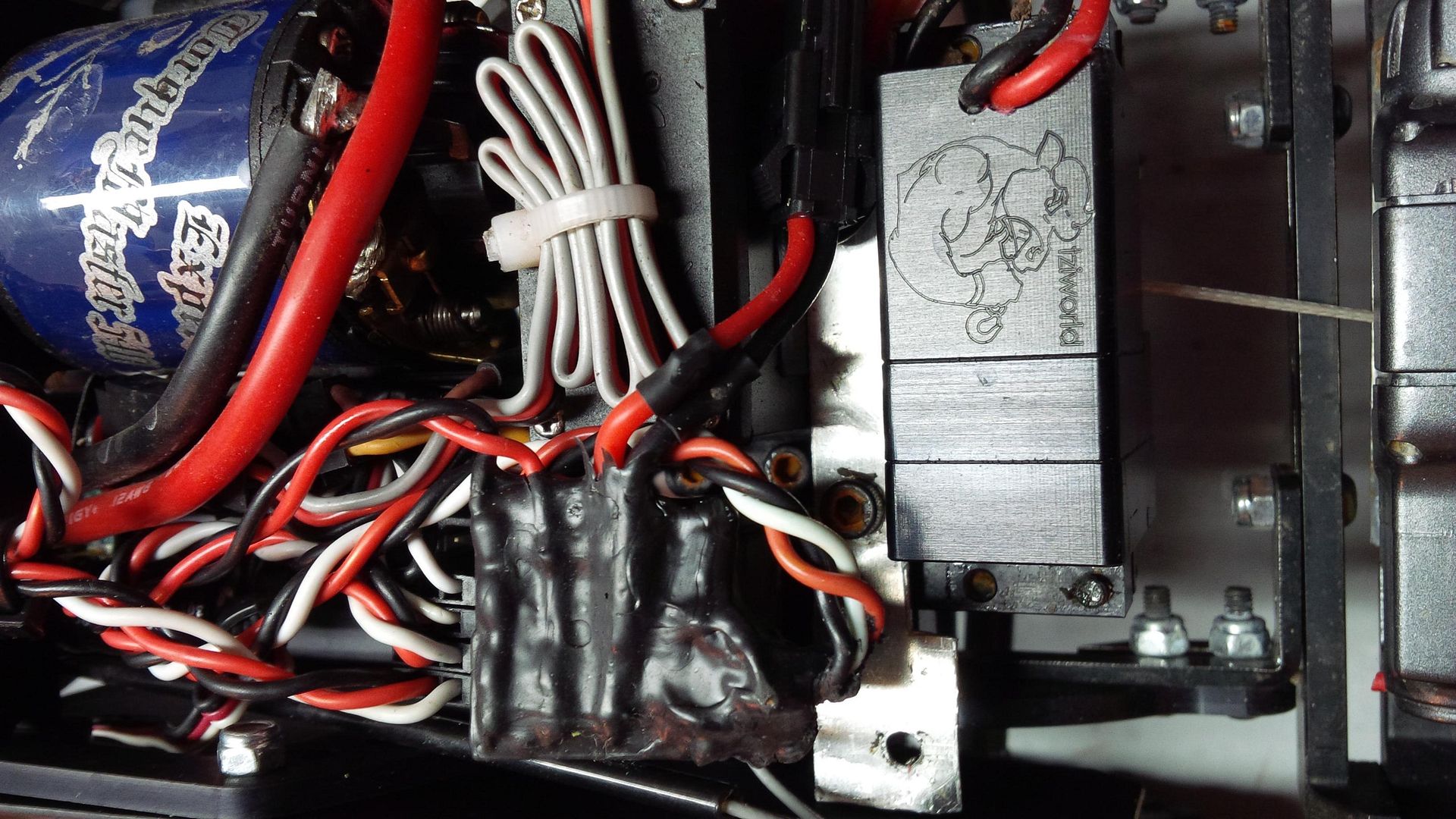 Thank you for taking the time to read my review