If your like me and you support and love products that are MADE IN USA.
Then check this MS Tech scx v2 chassis out!
(i had a hand in the designing of it
)
http://www.mstechrc.com/
https://www.facebook.com/MSTechRC
http://www.mstechrc.com/product-p/scx10frv2.htm
Fully machined from aerospace grade 6061 billet aluminum, these frame rails are much lighter than stock which lowers the center of gravity of your vehicle. Being machined from billet makes them just as strong as the stock stamped steel frame rails. These rails are anodized in your choice of black or clear which makes them have a beautiful matte finish. They also feature uprights for adjusting your front and rear antisquat.
Antisquat -
"With the raised COG and often vertical climbs these rigs encounter, the stock squat set-up actually makes it easier for the front suspension to unload and allow the vehicle to flip over backward. By simply changing the mounting point, this turns the geometry to an anti-squat set-up and when under power, the rotation of the axle actually raises the back end of the vehicle, providing a forward bias, helping you get up and over that steep climb."
In short..You gain @3-7degree's of incline crawlability..*depending upon the rest of your setup*
So,without further a Duuuuuude..
Lets begin shall we..
Ms Tech v2 rails
Vp shock hoops for scx f/r
Vp trans case and gear guard
Vp cms kit
http://www.vanquishproducts.com/
Lets weigh them to see the difference..
Everything bolts up as the normal stock scx chassis would using the stock plastic braces.
MMMMmmmmm..antisquat adjustments...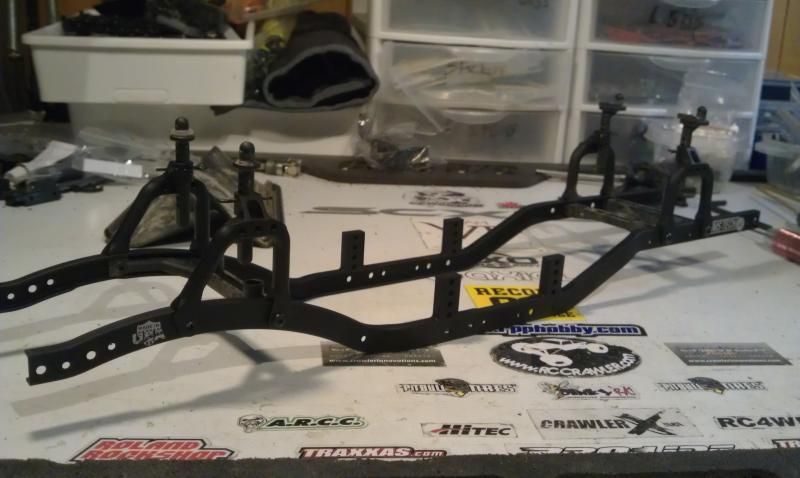 Vp cms and hoops bolted up..axles and link installed as well.
Next i built up The VP trans..
Axial metal gears,Axial outputs..
coupled with a Holmes Hobbies Pro 23t motor.
And install..
*Now the website says it will not work with stock scx trans..however my vp trans dropped right in,no issues.*
*Also note Buttonhead screws need to be used and the nuts need to go on outside of antisquat risers,as they will interfer with driveshaft clearance.*
Button the rest up and finish the build off with LURC beadlocks and scale hardware for a stellar photo finish!
http://www.lockeduprc.com/19-Wheels_c_1.html
http://www.lockeduprc.com/Hardware_c_21.html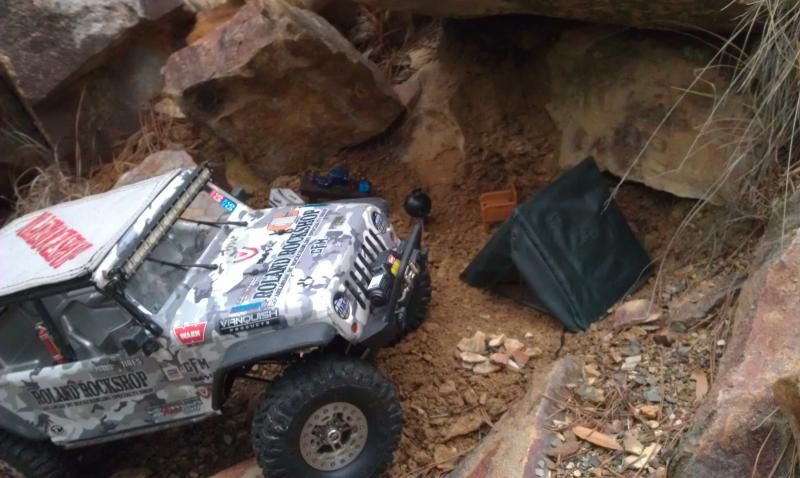 Overall impression of MS Tech Scx v2 chassis...
Lightweight..
Quality Machine work,everything FIT.
MADE in USA!!