#1
Tired of grit n grime getting in your axles?
Well do i have a solution for you!
Ive been running this on all my rigs and it keeps 90% of the grit out of the bearings.
However it does require a lil bit of maintence if you like the water/mud..(to keep rust from forming)
just a simple clean and lube after the goopy stuff.
*Mod for rear axle*
Parts needed..
Oring
HPI Shim 4x10mm #101392
Grease
Remove the 12mm Hex and pin..
Put some grease on Rear lockout bearing..
Slide Oring on..Make sure it fills up the opening of lockout or close to it.
Slide shim on..
Install pin and hex and thats it!
Seals it up nice and clean.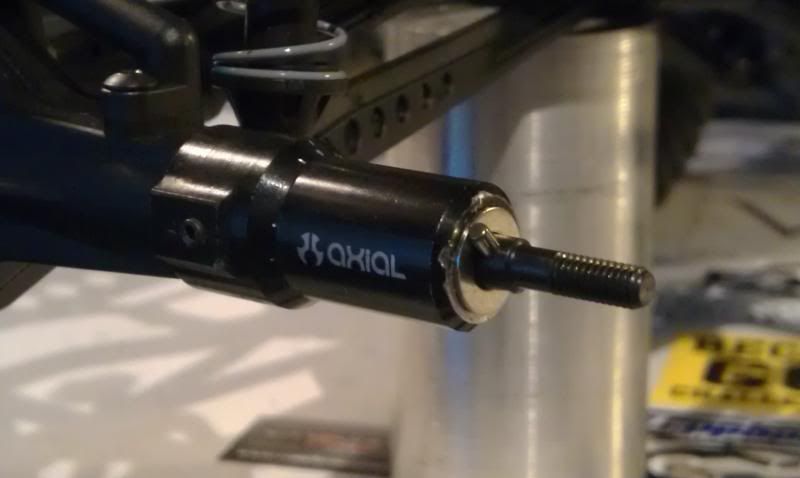 #2
How to make a scale welder from an old servo and sharpie.
Take your old servo and remove the spline shaft,as it will not be used.
This one was a Traxxas plastic spline,so i just ground it flush,to help fill in the hole
i used some ca glue. Let it set and sand it down.
Cut off servo mounts and sand flush.
Remove servo wires..all but the black wire.
Should look like this (after painting).
Cut down your sharpie to desired height.
Take some styrene tube and cut some gauges..little circles cut from styrene tube.
Back the circles with some flat styrene. Paint desired color.
Should look like this..
Now take some old black wire..brass servo pipe flange(comes with servo's,no one uses them)
Glue it to the servo body for the "welding lead".
Cut some little rectangle flat strips for the rocker switches. Glue in place.
Take the welding lead wire and strip the end off just enough for wire to show..(welding gun/wire)
Take some styrene tube and glue it to the end(end just stripped) and cover with heatshrink to make the GUN/stinger.
You may have to use a few different sizes of tube to get it right. And cut a Bigger piece of tube for Welding gun holder on side of welder.
Attach Black servo wire to Air/gas Tank setup.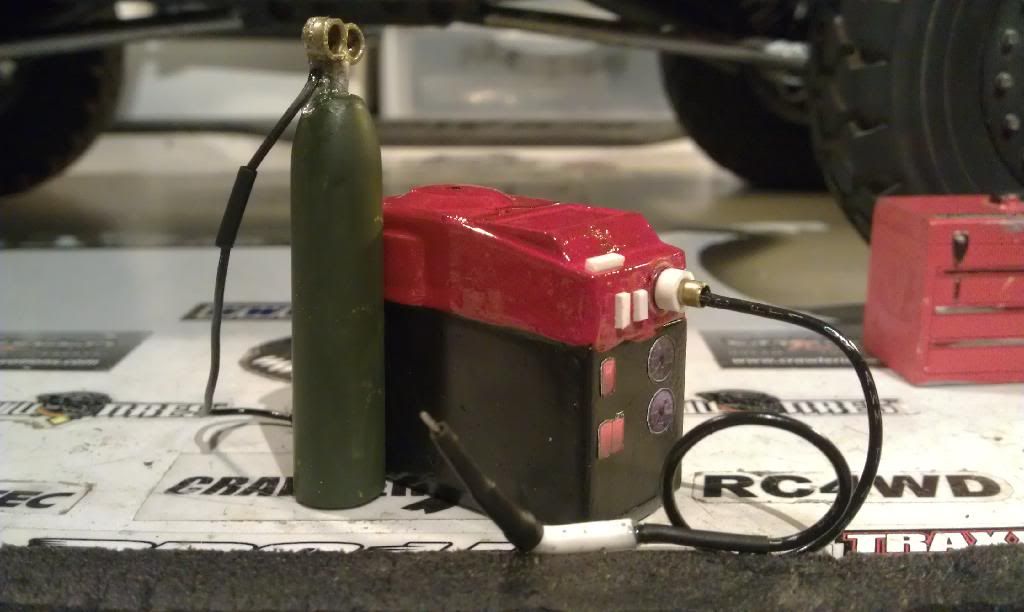 Decal and detail your new welder!!